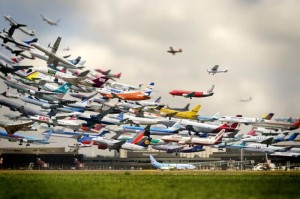 A website has the potential to be your most valuable marketing tool, but you cannot launch a successful marketing campaign simply by creating a website. A strong message, relevant and valuable content, and attractive presentation are necessary to maximize marketing effectiveness. This has always been true for more traditional print media, as well as radio and TV, and a website is no different.
Many businesses are never able to take full advantage of the dynamic potential of the website as a marketing tool because they misunderstand a few fundamental concepts and overlook some of the most easily implemented yet essential strategies for generating interest and obtaining leads. The following tips will help you avoid some common pitfalls and set you on the right track as you plan your web marketing campaign.

•    Make it personal.  A sales letter from the owner of another executive written in an everyday, conversational style will help you avoid the monotonous impersonality common to many websites. An electronic signature and a photo at the end of the letter, or even a short video introduction to some of the company's key employees or partners will help the prospect feel more like they've met you personally, a feeling which goes a long way in building trust.
•    The way to sell is not to sing your own praises.  A confident tone and the assurance of a quality product or service is definitely important, but the potential benefit for the prospect is what must be emphasized. A laundry list of past achievements may not generate very much interest.
•    Give them something for free. Presenting valuable, specialized information on your site in an interactive form gives you a much better chance of maintaining your prospect's interest for more than a few seconds. Videos, photos, statistics in graphic form, and "quick tips" are cheap and easy ways to both identify yourself as an expert and show the prospect you care about them even before they've bought anything from you.
•    Get their contact information. Offering something more for free- an informational DVD, an estimate, any kind of free product or service- will give you valuable contact info with no risk or obligation to your site visitors. You can also use an auto-responder (usually available for free from your site server) to thank your visitors for their interest and confirm that this free service is on its way.